Huawei band 4 has been welcomed by many people since its launch, so what is the highlight of this band? What is better than other bands? With these questions, let's share some basic information about this band.
Price without coupon: $66.99
Coupon ($34.99): BGhonor4
(apply it in your cart)
Design
Just looking at the shape of this band, it is very attractive to me. Colorful dial, stylish ID design, ultra-clear 0.96-inch large screen, can be clearly displayed in the sun. In the material, the band uses 2.5D glass, which makes the band more durable and wearable. I can wear it with confidence, without worrying about wear.
The appearance is elegant and generous, and the inside is the leader of excellence. This is the distinctive feature of Huawei products. USB is built into the band strap, which is a design that I like very much. The band can be easily removed by simply pressing the disassembly button. The previous band charging was very troublesome, and a special data cable connection was needed. Now, these troubles are solved by this portable charging function, which is very convenient to use!
Operation
In terms of health management, Huawei's products can always be professional and humanized. Huawei Band 4 mainly includes three functions: blood oxygen saturation detection, accurate heart rate monitoring and sleep monitoring. It can protect your health for 24 hours.
Oxygen saturation is the concentration of oxygen in human blood. Excessive mental workers, snoring people, and people who climb mountains and are in the highlands are prone to symptoms such as drowsiness, listlessness, or altitude sickness caused by low oxygen saturation. With Huawei Band 4, you can measure in time to understand the value of blood oxygen saturation to determine whether you need rest or take other measures. In addition, Huawei Band 4 upgraded to HUAWEI TruSeen3.5 intelligent heart rate monitoring technology to monitor heart rate values ​​more accurately, just like a close-knit health assistant, to protect our heart health.
In response to today's widespread sleep problems, Huawei's HUAWEI TruSleep2.0 scientific sleep monitoring function is in line with demand. Based on high-precision heart rate and motion sensor, Huawei Band 4 realizes complete sleep structure monitoring of deep sleep, light sleep, rapid eye movement (commonly known as sleep) and awakening, and can accurately record sporadic nap duration, giving 200+ articles for sleep problems.
As a classic band, the most important thing is to look at the performance of sports. Huawei Band 4 certainly satisfies expectations and has made great efforts in sports. It includes nine sport modes that cover a wide range of indoor and outdoor sports, making it easy for users to say goodbye to a single mode of running. In addition, it provides accurate and professional data recording and performance analysis, without the need to go to the gym to pay high fees, but also enjoy the personal service level of advanced services.
In addition to the above several functions, in terms of daily use, Huawei Band 4 remains as intimate as ever. It can seamlessly synchronize various messages on the phone to the band end display and can perform simple interaction. It only needs to be lifted by the user to complete the operation using the mobile phone. Huawei Band 4 is the first step for users to move from the mobile Internet era to the Internet of Things era.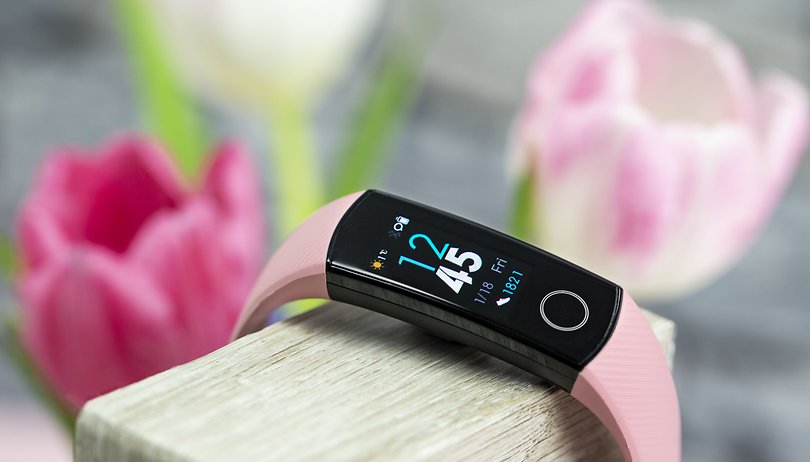 Built-in alarm clock, one-click grab red envelope, call rejection or mute, unread messages and other functions, you can get rid of the shackles of mobile phones, more conveniently. Band also finds the phone function, within the range of Bluetooth connection, the phone will ring, easy to find the location of the phone, no longer afraid to lose the phone. Remote self-timer, mobile payment, and these daily functions also make life more intelligent and convenient.
Where To Buy the Huawei Honor Band 4
This Huawei Honor Band 4 is currently available on Banggood for $34.99 by using coupon code below.
Price without coupon: $66.99
Coupon ($34.99): BGhonor4
(apply it in your cart)