The Xiaomi Power Bank 2 is one of the popular series of power banks. It is capable of fast charging. You can currently get the device for $15.99 when applying the coupon code provided by us.
Coupon code: BG11Xiaomi10000
Price without coupon: $39.99
Coupon price: $15.99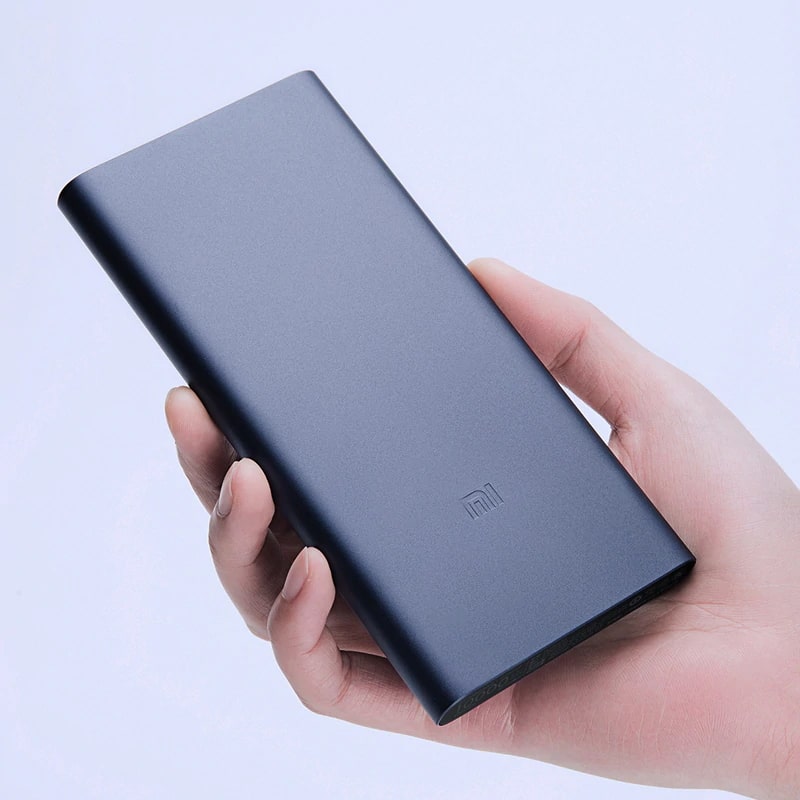 This Power Bank 2 is a thin (14.2 mm) and comfortable device. On the other hand, the tiny dimensions do not disturb to satisfy the needs. This power bank is very powerful, and you can simultaneously charge two devices due to the dual USB output. Besides, it supports high-density lithium polymer batteries, which make the device safe and stable. The Xiaomi 10000mAh power bank has the compatibility of 5V/2A, 9V/2A, and 12V/1.5A. It means that you can connect and charge most smartphones/tablets in the market today.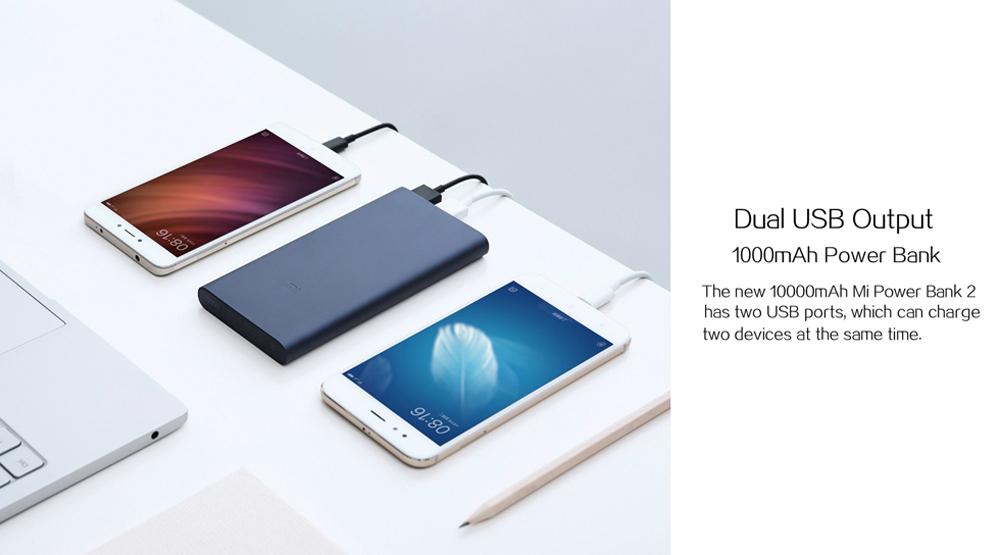 This power bank is easy to carry and feels exceptional in hand. It sports an anodized aluminum alloy case + 180-degree ergonomic arc design. The aluminum case is able to withstand collisions and impacts, and the ergonomic arc design provides a secure handgrip.
Also read: Xiaomi Mijia Laser Projector Sells For $1,029.99 [Coupon]
Thus, hurry up, otherwise, you can lose your chance to get this Power Bank for a discounted price.           
Xiaomi Power Bank Key Features
Super large capacity 10000mAh portable power bank
Bidirectional quick charge, more effective, whether it is charging or discharging
Aluminum alloy housing, round edge design
Support charging and discharging simultaneously

Learn More About Xiaomi Power Bank 2
Where To Buy Xiaomi Power Bank 2
We find the offer compilation about Xiaomi Power Bank 2 on Gizcoupon, the best price is $15.99. Coupon Code: BG11Xiaomi10000 .If the deal has expired, please go to Gizcoupon to view the latest offer for this product.