Many of you know that the manufacturer Redmi produces a large number of smartphones, both budget, and flagship. Besides, the Chinese manufacturer decided to introduce to the market a budget version of the monitor called Xiaomi Redmi Gaming Monitor. You can currently buy the Redmi gaming monitor after applying the coupon below.
Coupon code: BGCZ347
Price without coupon: $149.99
Coupon price: $129.99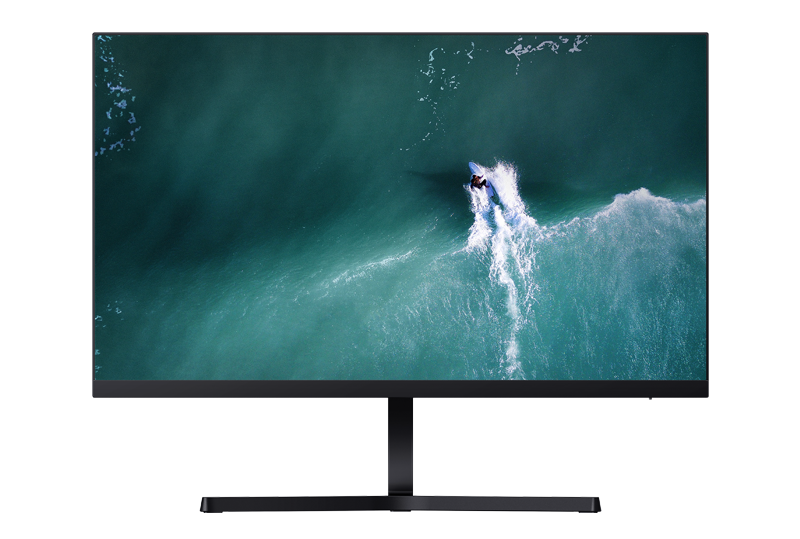 Xiaomi Redmi Gaming Monitor Specs
The technical specifications of the monitor are fine. The screen size is 23.8 inches with an IPS matrix and Full HD resolution. The response time is 6 ms with a refresh rate of 75 Hz, while the contrast is 1000:1.
The monitor comes in a large box the weight of which is about 4.2 kg. Inside the box, you will find a well-packed monitor itself in a protective foam with transport cellophane. Also, you can find a leg and an arm with additional screws. Naturally, instruction and various documentation were also present, but all in Chinese. In addition, the kit also includes a power adapter, which is very compact and does not take up much space.
Like most Redmi or Xiaomi products, the new Redmi gaming monitor looks in a minimalist style. Regarding build quality, the monitor is made of not only plastic. The leg is made of aluminum alloy and the back of the monitor also has a metal insert. It's very good for a budget monitor. The assembly itself is very simple and not complicated. It will take you about 5 minutes to complete the monitor. The first thing to do is to connect the leg and bracket to one screw. Then connect the bracket to the monitor body itself with two more screws.
So, the Xiaomi Redmi gaming monitor is a perfect decision in terms of price and features. Hurry up otherwise you can lose the chance.
Xiaomi Redmi Gaming Monitor Key Features
Mi Display 23.8-Inch, which as you expect, features a 23.8-inch screen. The Full HD screen supports wide-angle viewing of 178-degrees.
It has a regular design and the control buttons hidden at the right-side bottom panel bezel under the screen. It comes with a cylindrical bracket that can adjust the angle of the viewing but doesn't seem to support the vertical adjustment.
Continuing with the Xiaomi's minimalistic design, the back panel of the monitor is clean and simple with just the branding and an HDMI port along with a power supply port.
The monitor consumes 24W, which is the new national standard level energy efficiency.
Learn More About Redmi Gaming Monitor
Where To Buy Xiaomi Redmi Gaming Monitor
We find the offer compilation about Xiaomi Redmi Gaming Monitor on Gizcoupon, the best price is $129.99. Coupon Code: BGCZ347. If the deal has expired, please go to Gizcoupon to view the latest offer for this product.