Samsung is planning to provide some usability improvements to the Samsung Galaxy Z Fold 3. One of them is about additional indicator lights in the hideaway hinge of the smartphone.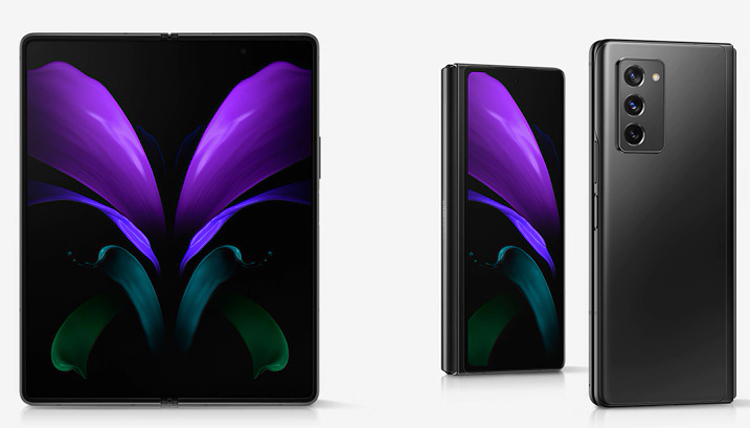 The patent presents the Galaxy Z Fold 3 with a series of indicator lights mounted into the hinge. It will feature LED light elements to be protected by an almost translucent cover. The purpose of the indicator would be to notify the user of notifications, or incoming calls or messages.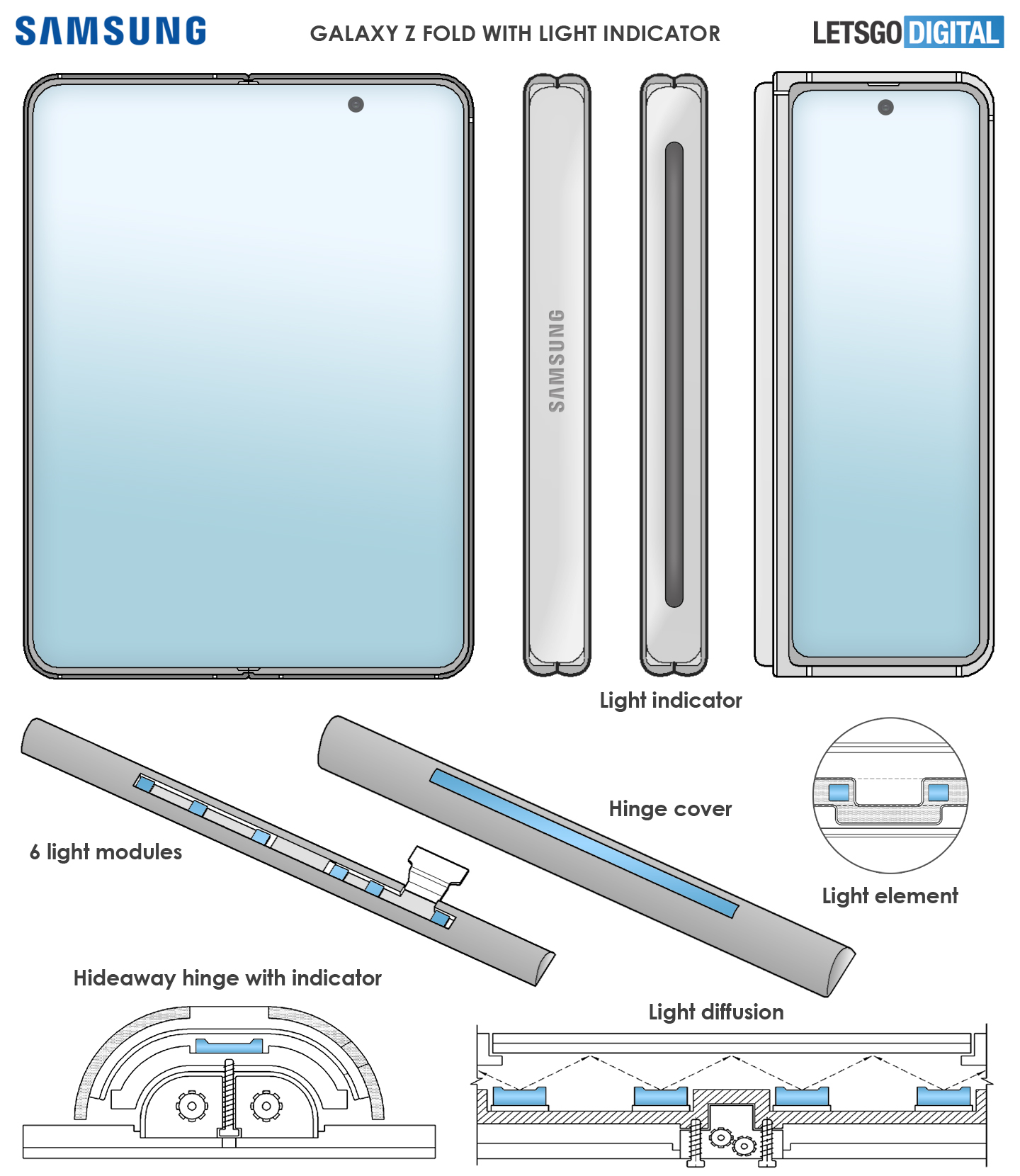 When you receive a call, message or another notification, the LED light indicator on the hinge would light up, alerting you to check your smartphone. In other words, the patent simply refers to a light panel, rather than an additional screen with text. Besides, it will provide decorative and visual effects to your smartphone.
Also read: Xiaomi Cooperates With Samsung For A Transparent OLED Display
It goes without saying that the Galaxy Z Fold 3 will be better than Fold 2. We anticipate tangible and comfortable changes in terms of additional indicator lights. The third generation of the Galaxy Z Fold is expected to arrive in 2021. Hence, we will provide further information later.