Huawei announced today that its smart wearables shipments for 2019 have exceeded 10 million units. They could reach such results, thanks to the enthusiastic support of consumers and partners around the world. In only 45 days, the HUAWEI WATCH GT 2 global shipments has been broken the market of 1 million. In comparison, the previous generation of products have reached this index in 3 months. These 10 million shipments, including the Honor devices, constitute a new record for Huawei.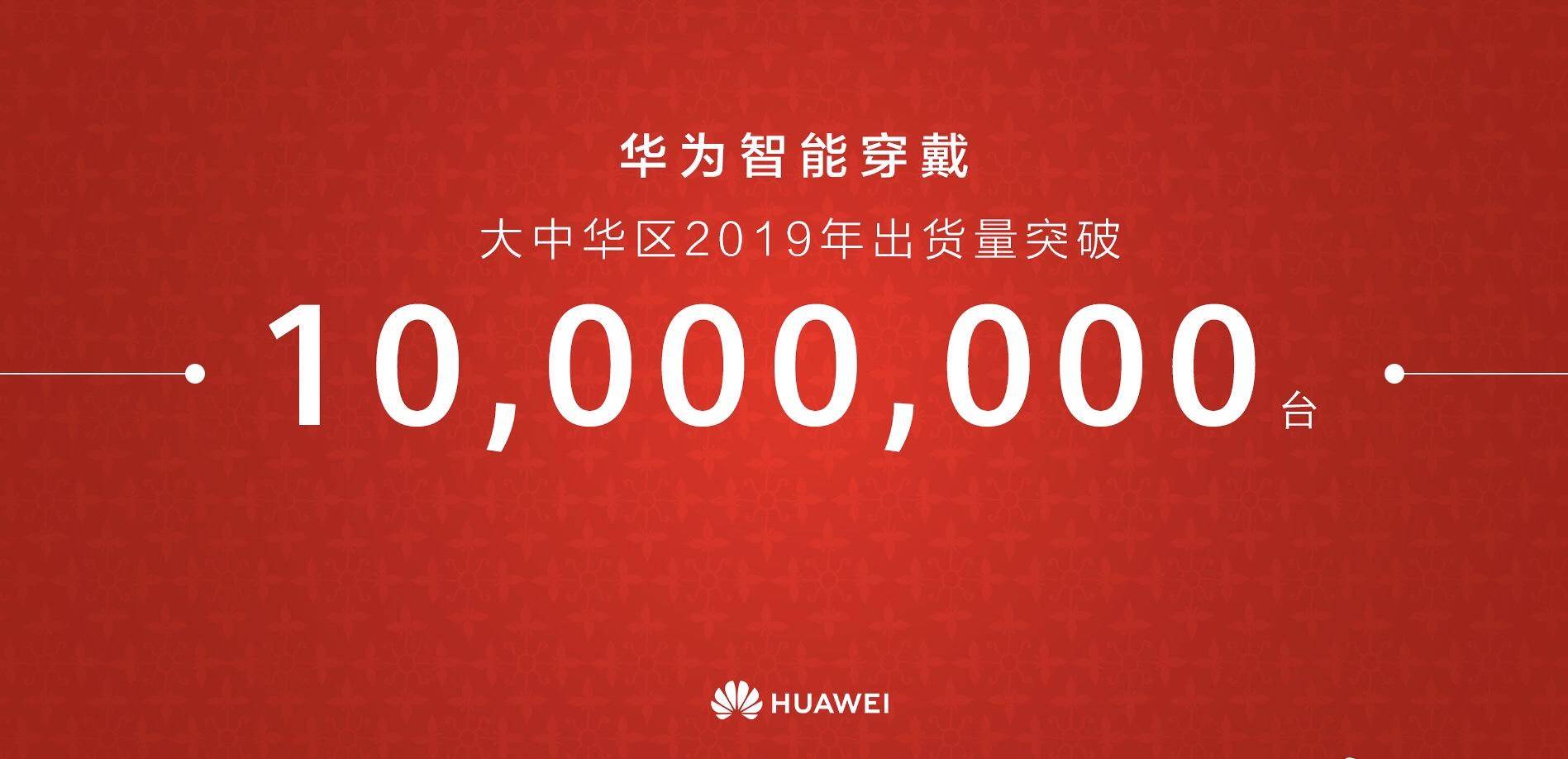 Earlier, on November 25, at the new products launch conference, the Huawei MatePad was introduced to the audience. Huawei's consumer business CEO, Yu Chengdong said, 'Huawei will adhere to the "1+8+N" strategy, to create a seamless AI life experience'.
In the company's "1+8+N" strategy, "1" refers to the smartphones, while "8" refers to tablet, PC, wearables, AI speakers, headphones, VR, cars, etc. On the other hand, "N" refers to 'pan-IoT hardware", including lighting, security, environment, cleaning, etc. to achieve multi-scenario coverage.
At the same time, in the wearables market Huawei is a leader. According to the IDC report, in first quarter of the 2019, the global wearable device shipments reached 49,6 million units, an increase of 55. 2-%. In the global wearable device market, Huawei's shipments was increased by 282.2% year-on-year, surpassing Samsung and Fitbit and ranking third, laying behind Apple and Xiaomi.
From the data point of view, Huawei's wearable products are extremely competitive on the market. The future development will also be highly anticipated.